Independent Financial Advisors
Licensed in Japan, headquartered in Tokyo, with representatives in Seoul and Hong Kong. Our financial advisors have many years of experience allowing us to offer a broad range of services
Get a Free Financial Checkup
Request a consultation with one of our financial advisors today
Our dedicated professional advisors are ready to help you grow your wealth.
Click on our profiles below to learn more about us.
Martin Zotta
Managing Director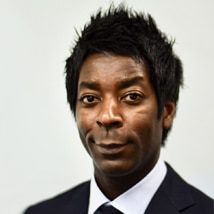 Robert Alfa
Senior Wealth Manager
Lloyd Danon
Managing Director
Jack Lowe
Financial Advisor
David Sutton-Kirkby
Senior Wealth Manager
David Engram
Financial Advisor
What Clients Say About Us
Argentum Wealth has been looking after my wife and my portfolio for many, many years. Our Advisor, Lloyd, is very professional, responsive and I would recommend him, his company, his products and services to anyone and everyone.
Argentum was able to offer advice on tax reduction strategies, combined with a great real - estate investment which in turn led to sound retirement investment advice. I recommend them for anyone looking for professional financial planning, investment, and property advice.
Very professional company, the advisors and admin staff have been a pleasure to work with. My portfolio and service have greatly improved since working with them. I can highly recommend them. Also, they are licensed locally in Japan which is great.
Martin is very personable and took the time to earnestly listen to me. He explained all my choices and helped me develop a plan I am happy and comfortable with. He puts his clients best interests first.
I have been a client of Argentum for a long time now as my advisor Robert Alfa has helped me with a number of solutions in a sound professional and timely manner. I would recommend Argentum and Robert Alfa for any financial related issues including tax advice, property investments and financial planning.
Total confidence in the whole team, Lloyd in particular, who I certainly regard as a friend as well as a trusted consultant. Should also be mentioned that they have generated a good profit over the past 3 and a half years, that will more than pay for my daughter's immediate educational requirements in the UK.
Martin has taken time to understand my situation. He came up with better plans on investment which is more applicable for me with my financial status. I trust Martin and his team's work and looking forward to hear more advise from them on my future investment plans. Highly Recommended.