Meet The Team
Independent Financial Consultants
Argentum was established in 2007 as an independent financial advisory firm to provide the highest level of financial planning and wealth management advice to professionals living and working outside their home countries. With branch and representative offices in Seoul and Hong Kong, we advise clients living all over the world. As members of the Japan Investment Advisers Association and licensed by the Japanese Ministry of Finance you can rest assured that we adhere to the highest standards of local and international regulations.
The company's founders have a combined experience of 40 years working within the financial services industry. They created Argentum to provide their existing and future clients with the highest levels of financial advice and servicing. The team at Argentum continues to expand, our experienced advisors and client servicing staff are all highly trained, qualified and include fluent English, Japanese, Chinese, and Spanish.
Our dedicated professional advisors are ready to help you grow your wealth. Click on our profiles below to learn more about us. To talk with one of us today simply hit the Contact Us button below.
Martin Zotta
Managing Director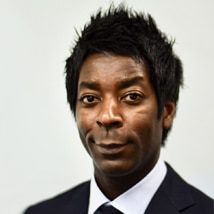 Robert Alfa
Advisor Team Manager
Lloyd Danon
Managing Director
David Sutton-Kirkby
Senior Wealth Manager
Jack Lowe
Financial Advisor
David Rubenstein
Senior Wealth Manager
Lee Mawer
Senior Wealth Manager